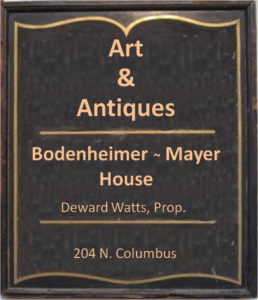 Bodenheimer-Mayer House and The Ohio Company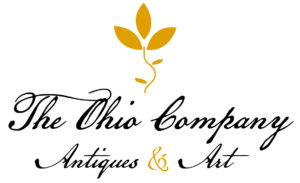 Antiques and Art are pleased to assist a well established Ohio collector with the dispersal of his antique and art collection.  Below you will see items that are now for sale.  Clicking on an individual photo will yield a larger photo and a link to more information.  Condition reports and prices may be obtained by contacting Andrew Richmond at The Ohio Company by email at andrew@ohiocompanyantiques.co or by phone at 740.972.5094 or Deward Watts at Bodenheimer-Mayer House by email at bodenheimermayerhouse@yahoo.com or by phone at 614.323.6838.
Please note that to return to this page after clicking on a photo, you should use your Browser's back button.
The following is an eclectic mix of antique, vintage and contemporary items. Click on the photo to see a larger image. Use your back button to return to this page.