Bodenheimer-Mayer House
Click here to enter the Luann Houser Gallery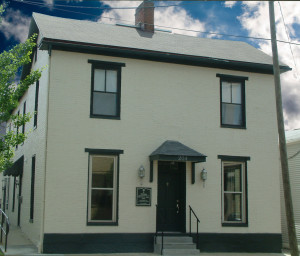 Located in Lancaster Ohio, Bodenheimer-Mayer House offers fine art and antiques to new and established collectors alike.  You will find high country antiques produced prior to 1850 in Ohio, Kentucky, Western Pennsylvania and complementary art work created by artists both living and dead who work(ed) in these regions.  All of our antiques have their original finish or have been refinished ready to set in your home or office.  Works by contemporary artists are all original compositions in oil, acrylics and watercolors.  Antique artwork ranges from Currier & Ives prints to the best in regional folk art, including samplers, landscapes and portraits by artists prominent in their day.
Please check back to this web site often.  We will be adding pages which describe our collection, provide directions and contact information as well as more about our mission to present quality objects from our material culture and to share our knowledge of the people who created them.  You can also follow us on Facebook by clicking on the button that appears in the right column of this page.
If you like us on Facebook
Facebook no longer forwards posts to all of those who have liked a Facebook page.  Learn how to receive all of our posts regarding changes to an item's listing, price or sold status, click here.